Wednesday 10:00 PM
NBC
Chicago P.D. - Season 5
The men and women of the Chicago Police Department's District 21 put it all on the line to serve and protect their community. District 21 is made up of two distinctly different groups: the uniformed cops who patrol the beat and go head-to-head with the city's street crimes and the Intelligence Unit that combats the city's major offenses - organized crime, drug trafficking, high profile murders and beyond. The vast responsibilities that these jobs entail extend far beyond the walls of the precinct, often taking an emotional toll on personal lives of these men and women.
Season:
1
2
3
4
5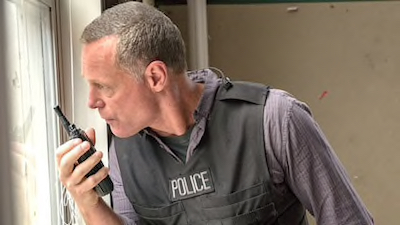 2017-09-27
Reform
The district is in a state of change - Lindsay has moved to New York- and the CPD is under scrutiny about the corrupt nature of its institution. Under the watchful eye of the city, the team attempts to bust a gun deal that quickly turns dicey when innocent civilians and children get involved. Tension erupts when Chief Lugo brings in Denny Woods to review the shootout, and Halstead becomes a key player in the outcome of the case.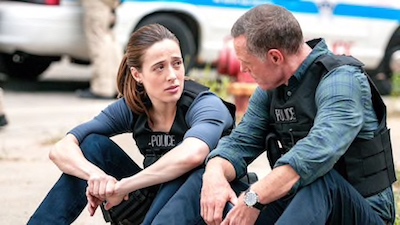 2017-10-04
The Thing About Heroes
After a van explodes during a Chicago street festival, a Muslim patrol officer Frank Toma goes missing and evidence quickly piles up pointing to his involvement. Burgess - who helped train Toma - is desperate to prove his innocence, even if that means going against her superiors.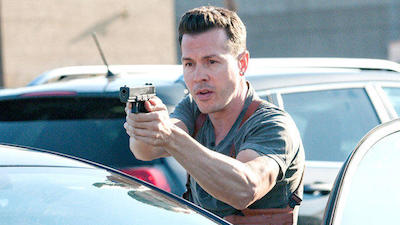 2017-10-11
Promise
When a young Latina woman is brutally murdered, Intelligence suspects she may have been working as a drug mule. With Antonio leading the case, the team's investigation takes them into the grim world of meat processing, and the discovery that there may be a different motive behind her death.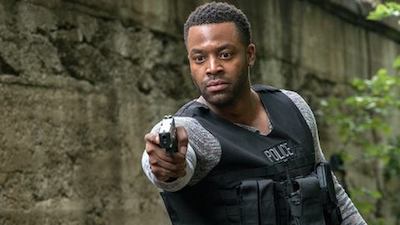 2017-10-18
Snitch
While investigating a drug-related homicide, Intelligence is stonewalled by the 'no-snitch' culture of the neighborhood. And Atwater discovers a personal connection to the case. Meanwhile, the police's own code of silence is put to the test when Upton is asked about Ruzek's rough altercation with a suspect.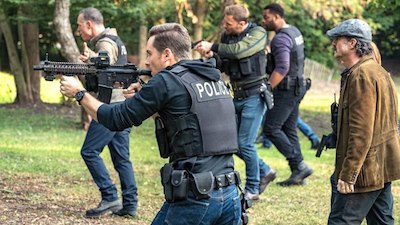 2017-10-25
Home
When Intelligence busts a meth lab run by gang leader Marshall Carter, they uncover a re-homing scam in which children adopted from foreign countries are abandoned, then sold online. Meanwhile, Atwater struggles with the difficult decision about whether to move his siblings Jordan and Vinessa to a safer environment outside of Chicago.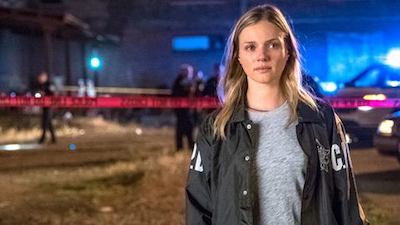 2017-11-08
Fallen
A picture perfect family is shot dead in their home and the team goes in search of a drug dealer with a likely connection. Voight asks for the help of Vice Sergeant Sean McGrady who has an old beef with Upton. When McGrady turns up dead during the investigation, the case takes an unlikely turn.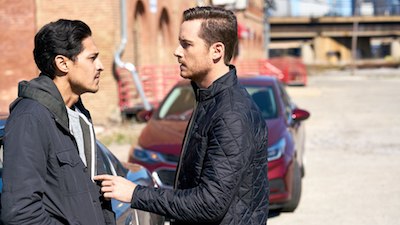 2017-11-15
Care Under Fire
In the wake of several gang-related child abductions, Intelligence must race against time to find a kidnapped boy. Owing to their swiftness and military precision, the team scours the VA records and tracks the suspects to a former Army Ranger. With his previous experience as a Ranger, Halstead convinces Voight to send him undercover to try and get information from inside.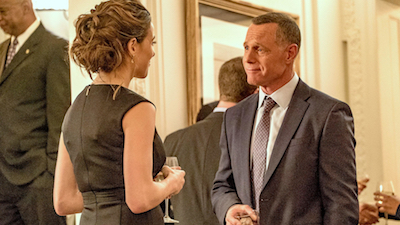 2017-11-29
Politics
One of Voight's friends, Congressman Scott Graynor is found passed out in his hotel room with a dead Ukranian girl. When Intelligence discovers the murder is connected to a sting and Burgess' boyfriend is working with the Feds, Burgess must choose between compromising her case or her boyfriend's case.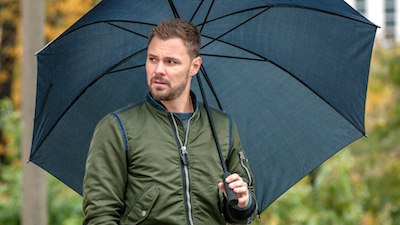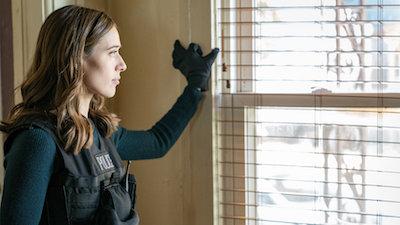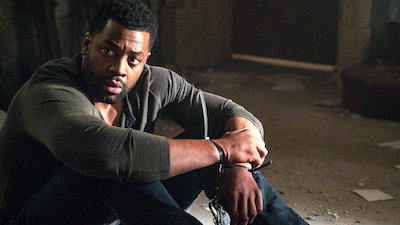 2018-01-17
Captive
When Atwater disappears at the house of a convicted felon, the evidence doesn't look promising - with his belongings and his blood left behind. Intelligence rallies to rescue him before it's too late. And Atwater struggles for survival faced with not only his captor but also a difficult connection to his past.
2018-01-31
Chasing Monsters
When a gang from El Salvador infiltrates Chicago, Intelligence works with a visiting detective to put an end to the crew's brutal tactics. Antonio finds himself getting close to the Salvadoran Detective, Marcella Gomez, only to learn she has a hidden motive for being in Chicago. Meanwhile, Voight learns that the body of his son's killer has been found.